Ben & Jerry's Chunky Monkey is our favorite ice cream. Bananas, chocolate, walnuts...what's not to love? Since it was a rainy, lazy kind of Monday yesterday, I decided to make some chunky monkey banana bread. I've been working on things I can keep in the freezer for a quick breakfast since we're heading back to school soon and this was declared a winner. While eating a 2nd small slice, Landon asked if we could have this every day.


Espresso Chunky Monkey Banana Bread
1 1/2 cups mashed ripe bananas (about 4)
1/2 cup granulated sugar
1/4 cup firmly packed light brown sugar
1 stick unsalted butter, melted
1/4 cup milk
1 large egg
1 1/2 cups all-purpose flour
1 teaspoon espresso powder
1 1/2 teaspoons baking soda
1 teaspoon salt
1/2 cup semisweet chocolate chips
1/2 cup chopped walnuts
Preheat the oven to 350 degrees. Spray a loaf pan with non-stick cooking spray.
In a medium mixing bowl, stir together the bananas, sugars, butter, milk, and egg.
In a separate bowl, mix together flour, espresso powder, baking soda, and salt. Pour into the wet ingredients and stir until just combined. Using a spatula , fold in the chocolate chips & walnuts.
Fill loaf pan about 3/4 full. Bake in the center of the oven for 40 minutes or until a toothpick comes out clean with just a few moist crumbs stuck to it.
Let cool for 15 minutes. Remove from pan and let cool about 15 more minutes.
Cut into slices. Serve with or without butter.
Enjoy!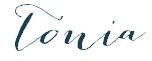 Adapted from Baked by Matt Lewis and Renato Poliafito