It's been a wet and dreary week here, with more rain expected for the weekend. I actually don't mind the rain though - we need it and it makes for nice, cozy days. I'm linking up with Five on Friday again this week. Here we go...
Mike and I are going on a little getaway for our upcoming anniversary. We usually go to Amish Country for a few days every fall, but this year the beach won out. It will be so nice to relax on the beach, do some shopping and eat at a few of our favorite restaurants. I'll miss our little Landon terribly, but he'll be in good hands with his grandma and aunt Nae Nae. I'm hoping to finish up my Christmas shopping while we're there.

After seeing pom pom garland on ebay and Etsy, I wanted some for myself. I got a set of large and small pom makers to help me out. They are so easy to use! I make mine as I catch up on my shows on the DVR. Right now I'm working with some neutral color yarns for Thanksgiving garland. I already made some orange and black poms to add to our Halloween decor.
I ordered a new canvas from Easy Canvas a few weeks ago, which arrived on Tuesday. Now I just have to find the perfect spot to hang it. I couldn't pass up the email I got to save 70% plus free shipping, which allowed me to splurge and get the 16x20 size. This is my favorite picture of my two guys. If you haven't signed up for Easy Canvas' email list, do it now so you can save too!

Read-Aloud starts for Landon's class this month. I'm so excited to get to read to all the kids again. Landon has already picked out one of his favorite books for me to start with, Funny Faces Halloween Jack. We have a little song we made up to go along with the story, so we're excited to share that with the class too. If we have time for two books, I'm going to read Scaredy Crow.
Mike and I are both in love with this fireplace entertainment stand from Lowes. That said, we had a strict agreement that after our bathroom remodel AND having to buy a new oven, we would not make any new, unnecessary purchases. I'd still love to have this before the holiday season rolls around, so I'm saving ALL my pennies and watching the Lowes ads for a sale.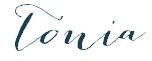 Note: This post contains affiliate links