Reading is one of my favorite things to do with Landon. I got him several new books for Christmas this year and we usually read two every night. It gives us quiet time together and also helps him with his monthly reading goal at school.
Here's a few of our favorites this year.
Our Little Deer
This one is actually a bit young for Landon, but it's fun and sweet and gets lots of giggles. I always add Landon's name as I read, making sure he knows he's the star of the story.
One Shining Star
Who Is Coming To Our House
A Very Merry Christmas Prayer
A Bed for Baby Jesus
Little Golden Book Favorites
And one of our new favorites...
I hope you'll add some of these to your Christmas collection.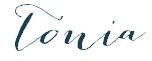 *post contains affiliate links